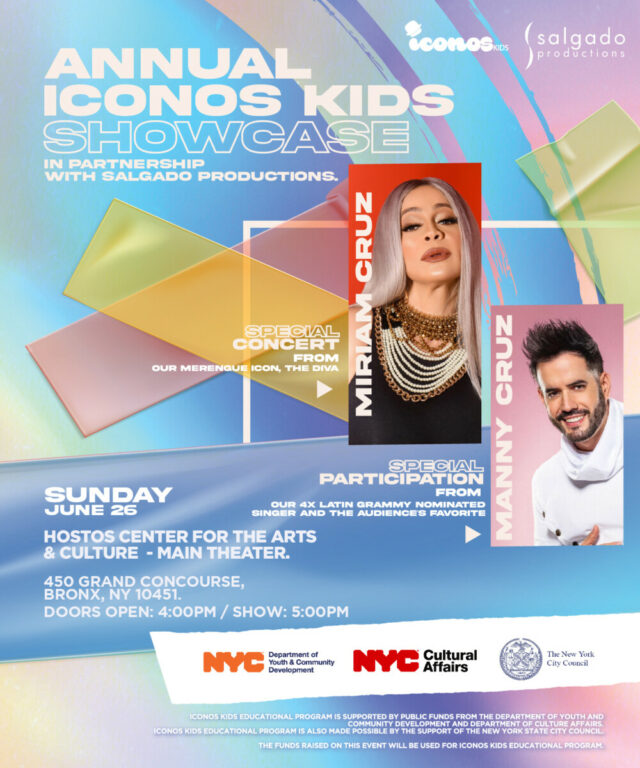 Annual Iconos Kids Showcase
In Partnership with Salgado Productions.
Location:
Hostos Center for the Arts & Culture – Main Theater.
450 Grand Concourse, Bronx, NY 10451.
Doors open: 4:00PM
Show: 5:00PM
With a special concert from our merengue Icon, the diva
Miriam Cruz
And a special participation from our 4x Latin Grammy nominated singer and the audience's favorite:
Manny Cruz
Parchase tickets Now!.
Online:
We will get you the URL link.
https://purchase.tickets.com/buy/TicketPurchase?orgid=22328&pid=9105832
By Phone: (718) 518-4455
Mon – Fri., 10 am to 5 pm
and 2 hours before showtime
In Person:
Visit Hostos Box Office Window
Mon – Fri., 1pm to 4 pm
and 2 hours before showtime
Note: The Box Office and Theaters are closed this Mon., June 20 for Juneteenth Celebration.