Elevating Kids Through Arts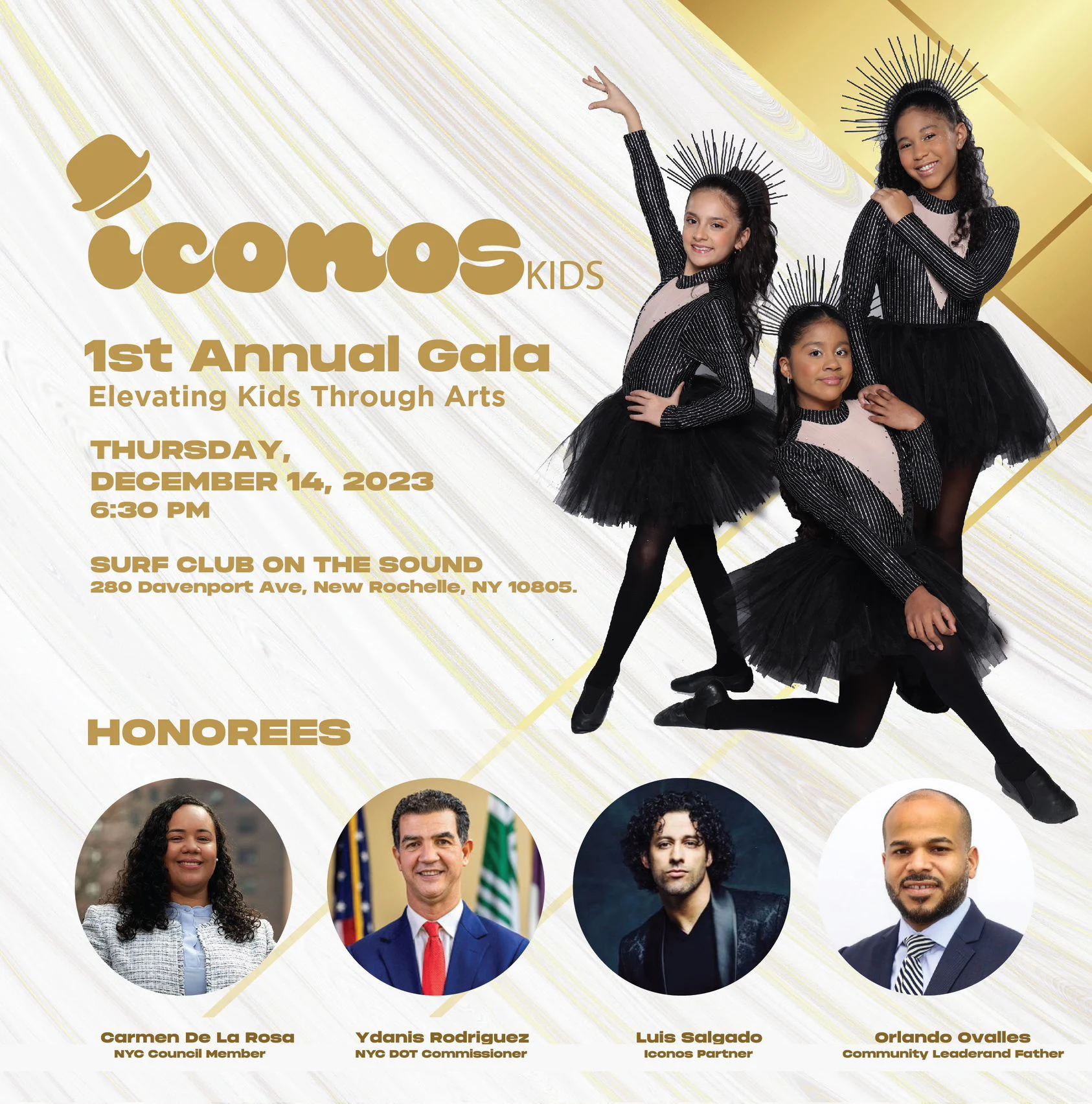 Corporate Ticket

Community Ticket

Client Ticket
Iconos Kids Inc. is a nonprofit organization founded in 2019. Our mission is to have a positive impact on the youth of our community through arts education. We serve 145 kids and familiesannually. In the past five years, we have served over 1,500 kids.
Iconos Kids Inc. offers an educational arts program that is designed to help children find which facet of the arts they're talented in. Our focus is on providing this program to children from lower-income families so they too have the opportunity to find inspiration through the arts.
Iconos Kids Inc. offers a full spectrum of classes in the performing and visual arts. These include musical theater, music (vocal, instrumental), acting, and visual arts (drawing, painting, sculpture).
"Rescuing Young Talent Through The Arts."
We have been providing all these programs at a low price or no cost so that low-income families can afford this opportunity. Our slogan is "Rescuing young talent through the arts."
Our kids have participated in Broadway productions, music and television industries thanks to our collaboration with key stakeholders in the industry.
In the last 4 years of operation, we have been able to help many young students find and further their careers in the performing arts, where they have shown their potential to become Icons of their communities.
of participants have expanded their perception of performing arts
of participants are more willing to push themselves out of their comfort zone and explore their creativity
of participants feel more prepared for college
of participants have gained skills that are helpful for success in their career and life
of participants better understand how to build community
Date:
Thursday, December 14th, 2023
Location:
Surf Club On The Sound at 280 Davenport Ave, New Rochelle, NY 10805
Time:
6:30 pm
Attire:
Black Tie